We have three physical training centres providing an integral role supporting, accrediting and upskilling UK utilities engineers and installers.

Keep scrolling to see our journey!



Our first training centre was originally acquired as an onboarding centre in 2019, used by dual fuel technicians for inductions and refresher training, and developed to ensure high quality candidates for our clients.
COVID-19 saw a definite cease in onboarding activity, so we were left with a huge, empty space which was clearly not being utilised efficiently. It was also clear to see there was (and still is!) a huge skills shortage in the talent pool, so we asked ourselves what more support we could offer?
With vast experience in recruitment, we understand the client's needs for relevant skills and qualifications. We also recognise that candidates need to access these skills and qualifications which can prove daunting and expensive.

We made the decision to utilise this time of reduced activity, removing all the trainers from furlough, to produce a scalable training centre serving core gas, electric and plumbing qualifications.
Find out how Kevin McCall played his part preparing the new training centre ready for the post-lockdown environment.
With the foundations now in place we could focus on developing our offerings and upskill opportunities to focus on renewable and low carbon heating.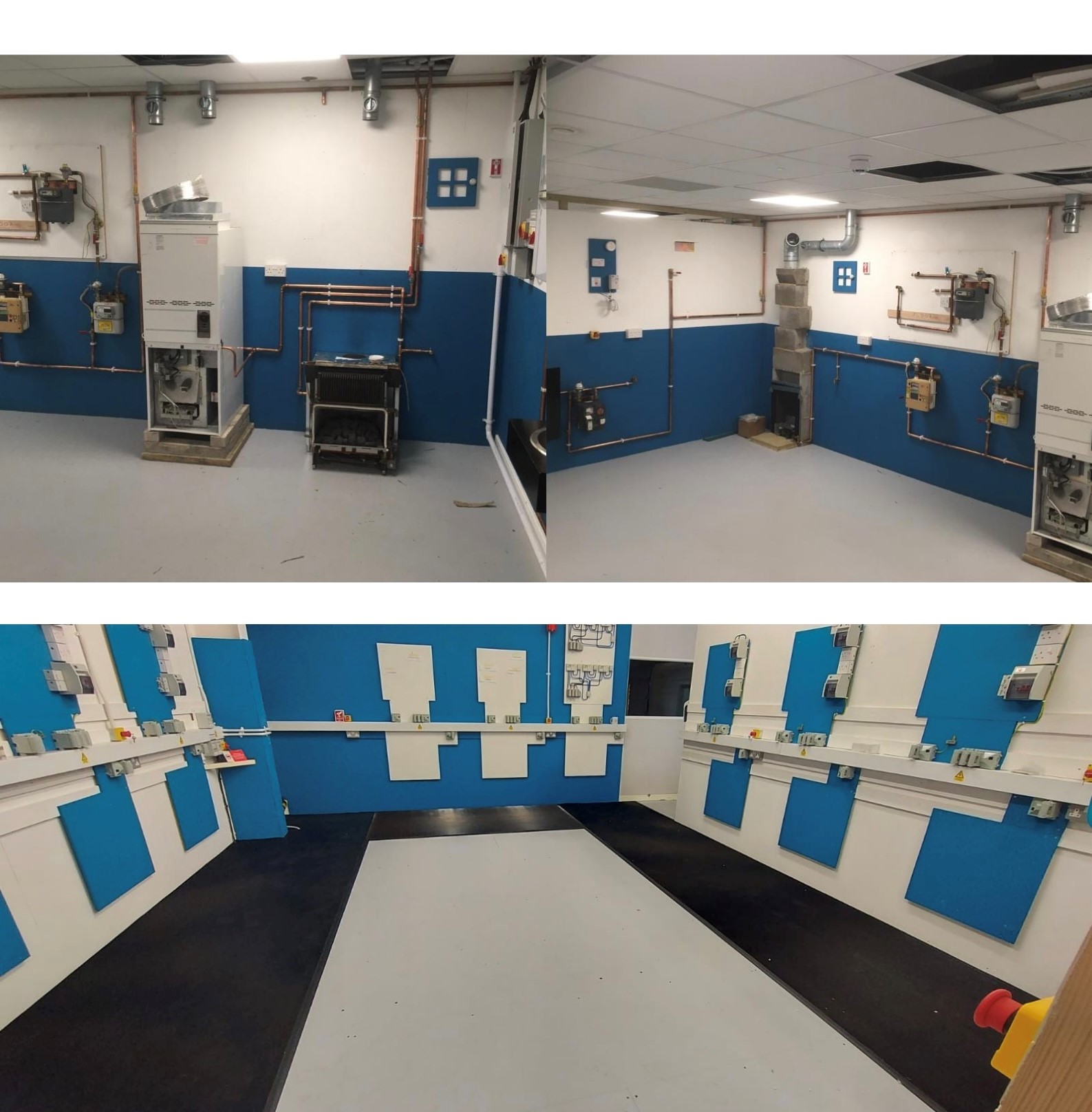 To support the possitive growth and high demand of our training centre, we made the decision to eat into some of our office space to continue the good work we do and enhance the electrical side of our offerings.

The trainers did an amazing job (AGAIN!) developing our space to now include two electrical practical rooms, one classroom and one assesment room. The flexible space allows us to teach a range of courses because our boards can be adapted for each course.

Currently our EV upskilling course has proven to be most popular following the EV roll out announcement. Again, demonstrating how SERT play an integral roll in supporting the progression of the Goverments Net-0 targets.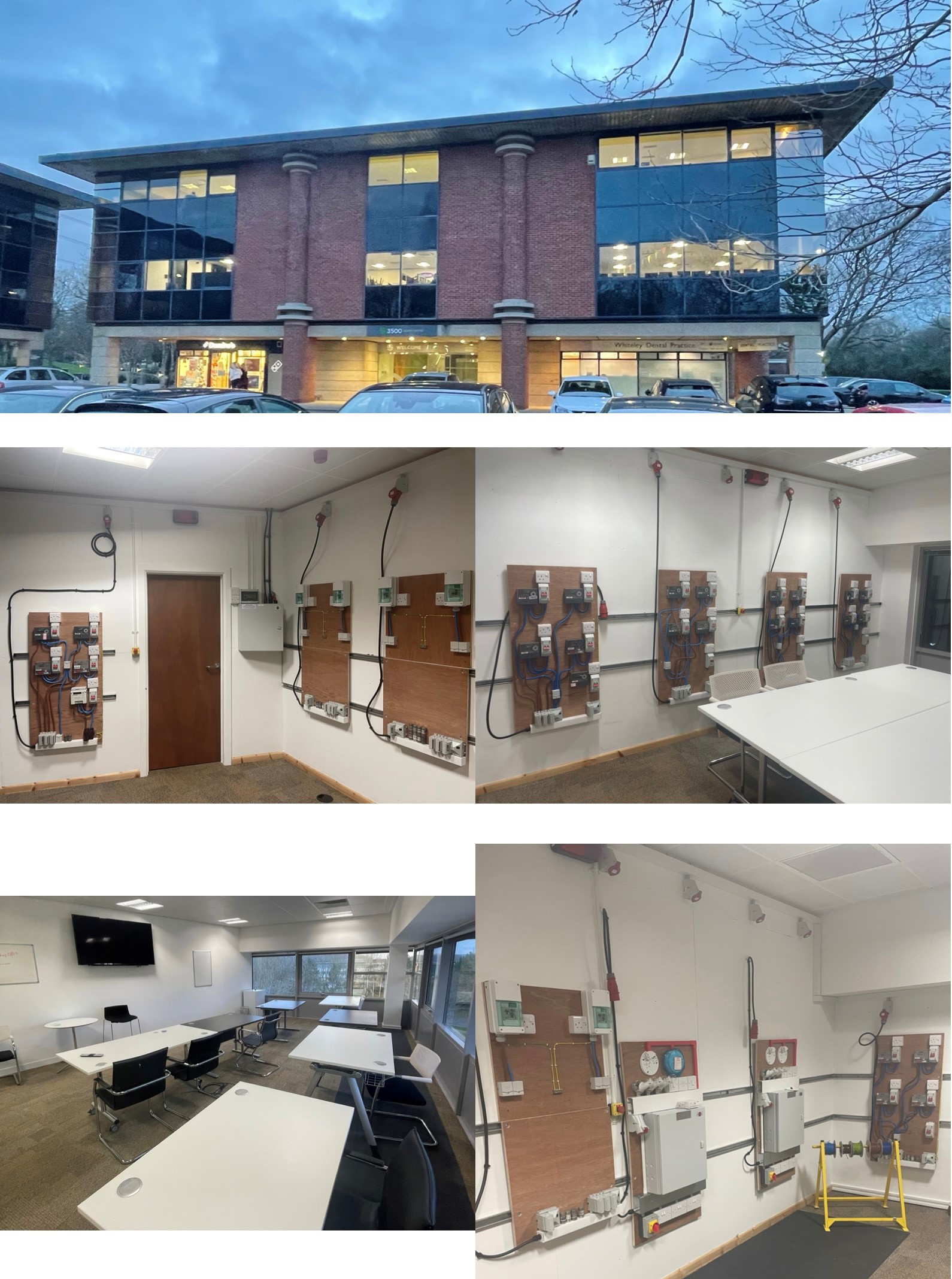 We have additional space available in Brune Park secondary school, Gosport. Repurposing an old Creative Design and Technology (CDT) block to meet requirements for our training service while also ensuring the students remain safeguarded from external parties. Our flexibility and skilled trainers enable the courses taught in this space to vary depending on client requirments. However, this space is primed for the new Air Source Heat Pump course beining in March 2022


So what's next?

We are looking into an additional centre being developed in Gosport dedicated soley to renewables. This will place another training facility on the doorstep of GFM. SERT are highly passionate about inspiring and supporting the learning journey of young people to tackle many social issues, including the 'aging workforce'. With new training facilities on their doorstep and increasing stress on sustainability, we hope to make a difference in the level of new entrants to the market and give young people in our local community new oppoutunities. We are supporting GFM STEM programes in more ways than on and can help them along their career paths if they are alligned with our divisions.

Make sure to connect with us on our social media to keep in the loop with updates... we will be publishing more information when we are ready!